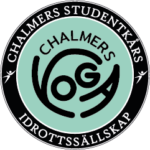 Svenska:
Chalmers yoga klasser erbjuds till dig som Chalmers student och medlem i CIS för både ökad mental och fysisk förmåga genom att koppla samman rörelser med andetag. Ökat fokus och medvetenhet har stor potential att både förbättra studieprestationer och din livskvalitet. Fysiskt sätt arbetar vi med att öppna upp tighta områden i kroppen samt öka stabilisering och balans. Under klasserna kommer du få lära dig olika verktyg för att öka medvetenhet om dig själv, din omgivning samt hur du reagerar på din omgivning. 
Klasserna som erbjuds inriktar sig både till nybörjare och erfarna genom att erbjuda grundläggande sekvenser följt av valbara modifikationer för ökad utmaning. Samtliga klasser hålls på Engelska. 
Yogaformen som erbjuds är Vinyasa flow, vilket är en mer fysisk form av yoga där man rör sig mellan olika positioner med varje andetag. Det är därför bra att vara beredd på att dusch kan behövas efter klasserna. Varje klass startar med en lugnare centrering och uppvärmning, följt av en flödes och balans del, och avslutas till sist med en avslappningsdel. 
LP3 2020:
Måndagar 08.20-09.30, Scaniahallen
från och med 10 Februari 2020
Passen hålls av Linnea Anderssen som studerar mastern Industrial Ecology och tog sitt 200 timmars
 Yoga Instruktörs Certifikat i Mexico 2019. 
———————————
English: 
Chalmers Yoga classes are offered to you as a Chalmers student and member of CIS for both increased mental and physical ability by connecting moments with your breath. Increased focus and awareness have great potential to improve both your studying performance as well as your quality of life. Physically we are opening up tight areas of the body together with increasing balance and stabilization. During the classes you will learn different tools to increase awareness of yourself, your surroundings and how you react to your surrounding. 
The offered classes are suitable for beginners as well as more experienced practitioners by offering foundation sequences followed by optional modifications for increased challenge. All classes are held in English.
The offered yoga style is Vinyasa flow, which is a more physical form of yoga where we connect the different postures with each breath. It is therefore recommended to be prepared for a shower after the classes. Every class starts with a calmer centering in and light warm up, followed by a flow and balance part, and finishing with relaxation.
LP3 2020:
Mondays 08.20-09.30, Scaniahallen
from 10th of February 2020 and forward
The classes are held by Linnea Anderssen who is studying the master Industrial Ecology and gained her 200-hours Yoga Instructor Certificate in Mexico 2019.
This message is only visible to admins.

PPCA Error:
Due to Facebook API changes it is no longer possible to display a feed from a Facebook Page you are not an admin of. The Facebook feed below is not using a valid Access Token for this Facebook page and so has stopped updating.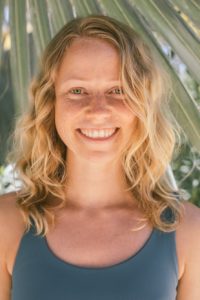 Linnéa Anderssen