Chalmers Badmintonklubb startades 2016 och vi håller hus i anläggningen Fjäderborgen ett stenkast från campus Johanneberg. Klubbens syfte är att skapa möjlighet för Chalmerister att träffas och träna badminton tillsammans en gång i veckan och att underlätta utövandet av sporten i kombination med studierna.
Ha koll på facebooksidan för att se när träningarna sker!
Oavsett om du tränat badminton tidigare, tränar i en klubb just nu, eller aldrig spelat innan så är du mer än välkommen att hänga på. Har du frågor kan du skicka ett meddelande på Facebook, eller skicka ett mail till badminton@cis-chalmers.se.
Varför ska du spela med oss?
Det är enkelt! Vi bokar och kommunicerar träningarna – du anmäler dig och dyker upp!

Det är prisvärt – endast medlemsskap i CIS krävs samt låg avgift per träningspass. Bli medlem här:

http://cis-chalmers.se/bli-medlem/

Det är kul och varierat – vi kommer fokusera på vanligt spel för det mesta men även ha lite temapass under hösten så att alla får chans att både prova på men även utveckla sitt spel!
Varför spela badminton?
Gillar du action och explosivitet är badminton helt rätt. Dessutom är inkörströskeln låg, det alltså lätt att komma gång jämfört med andra racketsporter. Badminton är dessutom roligt, socialt och ger bra kondition och starka ben.
_________________________________________
Chalmers Badmintonklubb was founded in 2016. We currently play in Fjäderborgen located close to campus Johanneberg. The vision of the club is to create an opportunity for Chalmers students to meet and play badminton once a week. We aim to play on a weekly bases during the weekend. The current schedule can be found on our facebook page.
Regardless if you are a beginner or competitive player, you are welcome to join us. If you have any questions, please send a message on Facebook or to our e-mail: badminton@cis-chalmers.se
Why play with us
  It is easy – we will book the court, you sign up and show up.

  It is affordable – the membership in CIS is only 150:/academic year and the cost per session is between 35-60:- depending on number of attendees

  It is fun and diverse – we will focus on basic playing for most sessions but vary with themed sessions for technique and try outs.
Why play badminton?
If you like action and explosive sports, badminton is definitely for you! The threshold to start is low compared to other racket sports. And badminton is fun, social and quickly improves your fitness.
​​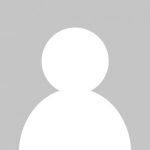 Noelle Madsen