Chalmers Roddklubb, CRK, startades i september 2016. För tillfället håller CRK sin verksamhet genom ett samarbete med Mölndals Roddklubb, en av Sveriges främsta roddklubbar.
Syftet med CIS – Chalmers Roddklubb är både att möjliggöra och att uppmuntra till utövandet av roddsport för studenter vid Chalmers Tekniska Högskola. Vår förhoppning är att CRK ska vara en förening som möjliggör träning och återhämtning, såväl som deltagande i tävlingar. Vi vill att alla ska känna sig välkomna hos oss, oberoende av deltagarnas kön, etnicitet, socioekonomisk status, ålder, funktionsnivå, religion eller sexualitet. Ett av våra mål är att ge våra medlemmar en möjlighet att möta andra som delar deras roddintresse, såväl vid Chalmers som studenter från andra universitet i och utanför Sverige, samtidigt som våra medlemmar får en möjlighet att representera Chalmers Tekniska Högskola. Detta hoppas vi kunna möjliggöra genom att delta i olika tävlingsarrangemang, men också andra typer av aktiviteter kopplade till roddsporten.
—
Chalmers Roddklubb, CRK, started in September 2016. Currently, CRK operates through a collaboration with Mölndals Roddklubb, one of Sweden's premier rowing clubs.
The objective of CIS – Chalmers Roddklubb is to provide facilities for and to promote the sport of rowing for the Chalmers University of Technology and its community. It is to serve as an athletic, recreational and competitive outlet in the sport of rowing, regardless of sex, financial status, physical ability, national origin, ethnicity, age, religion and sexual orientation. It is to provide opportunities for members to meet and participate in rowing activities together and to meet socially while representing Chalmers University of Technology as well as to meet other rowers, including those from universities within and outside Sweden.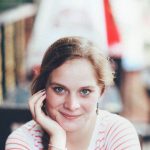 Amke Nimmrich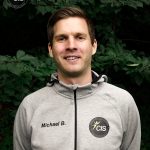 Michael Bergmann